#1 Inground Pool Builders Sunshine Coast
Building spectacular in-ground swimming pools in Sunshine Coast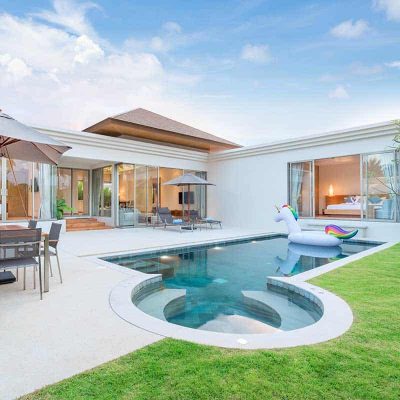 Our team of designers and technicians can amp up your plain old backyard pool and completely transform it according to your requirements. From conception to drafting and finalisation, we will follow your lead and work towards your ideal pool.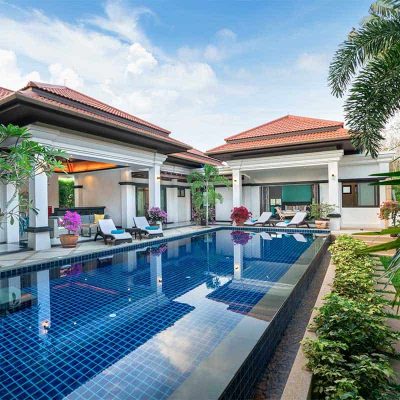 When it comes to custom pools, we are here to construct them for you. With our latest technology and skilled team, you can expect quality workmanship and a completed project that will be an absolute head-turner for years to come.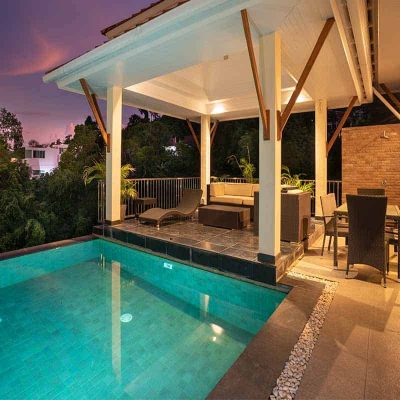 Get quality, on-time and budget friendly installations and repairs done from us and keep your pools running in their optimal condition- just the way they are supposed to. With our certified and licensed professionals on the job, you won't have to worry about a thing.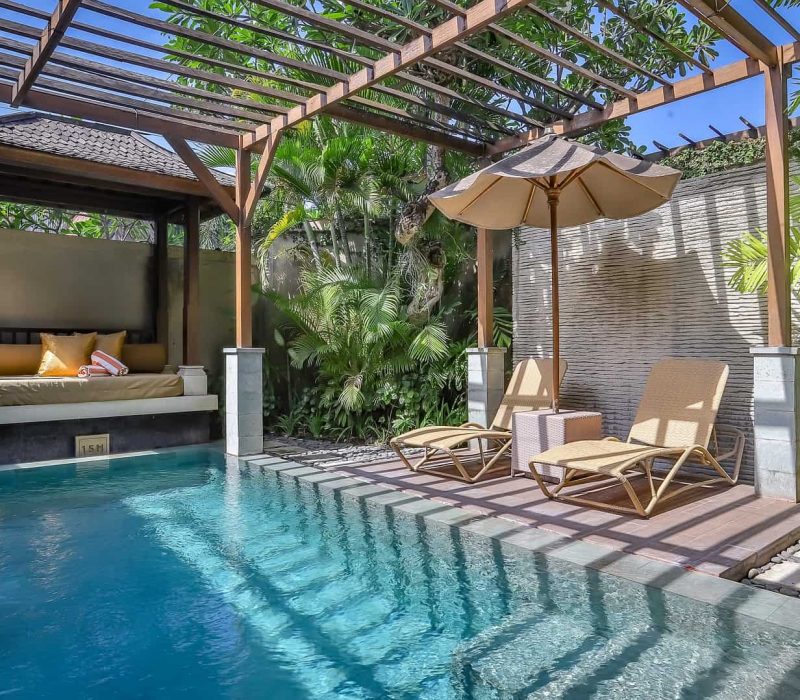 Why Choose Us to Build Your Pools?
We are all about giving our clients the pool of their dreams. Based on each client's individual needs, demands and budget, our team works closely with the industry's leading manufacturers and then crafts out the perfect solution accordingly.
Our motto is simple- to give you more time swimming and less time worrying. We have the resources, the professionals and the technology that will provide you with reliable, high-end and affordable swimming pools and spas. Our certified pool technicians are all continually educated and trained in order to provide you with immediate pool services of highest standards.
From concrete swimming pools to fibreglass pools, we've got you covered. We are Sunshine Coast's most trusted name when it comes to pool building and renovations.
Our Designs Are Built to Last
Our in-ground fibreglass pools are designed keeping in perspective two things- to offer many hours of entertainment and to be highly convenient for you.  This is why we only deal with the top-rated dealers and manufacturers while utilising cutting-edge technology to build the finest fibreglass pool, based on your requirements. Our fibreglass pools are environment friendly, affordable and highly durable which makes them a smart choice for anyone looking to build a swimming pool in Sunshine Coast.
When you work with us, we guarantee you a luxurious, high-quality, state-of-the-art pool that won't give out just after a couple of years. So, don't wait around- it's time to enjoy a pool that is truly rejuvenating, all courtesy us!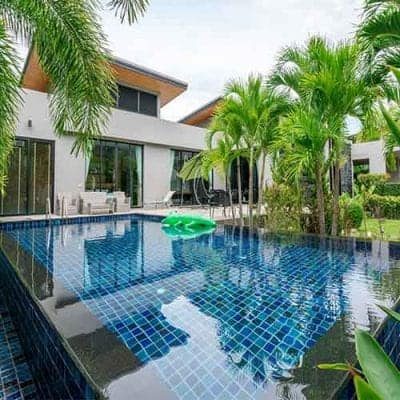 Dedicated. Professional. Local.
Based in Australia, we are a swimming pool construction company that has been helping locals build beautiful pools for well above a decade. From concept design to final construction, our pool technicians will give your dreamy oasis the ultimate physical form. Our premium services include working on customised pool designs, diving into pool constructions and dealing with pool renovations in the most efficient manner possible. Since the very beginning, we have made sure to bring functionality, durability and affordability all under one roof for our customers. With our pool builders by your side, you won't have to compromise on the quality, no matter how big or small your pool is. Your hunt for the best pool company in Sunshine Coast ends here!
Whether its the classic edgy monoliths or masterful combination of lines and materials, our experts have the creative capacity to turn your simplistic backyard pool into your most valuable asset. Concrete, Vinyl or Fibreglass, our aim is to utilise these materials so that an award winning masterpiece can sit in your outdoor space. Contemporary designs cleverly choreographed with intelligent engineering, our team of professionals will add in an absolute flair of luxury and feasibility to your pools and spas, all this at affordable prices.
We Build Affordable Pools
Owning a pool is a luxury that only a few can afford but we are here to change this! Presenting you swimming pool solutions that are fast, easy and highly affordable, right here in Sunshine Coast. At My Pool Builders, we focus on satisfying the client's demands and providing them with a unique pool experience, one they have never experienced before. For us, its about catering to customer needs all while balancing timeliness, budget and industry standards.
Choose from hundreds of colours, textures and combinations for your pools and trust us that we will create the most magnificent scene for your outdoors. With our pool builders at your service, the only limit will be your imagination- not money, quality or time.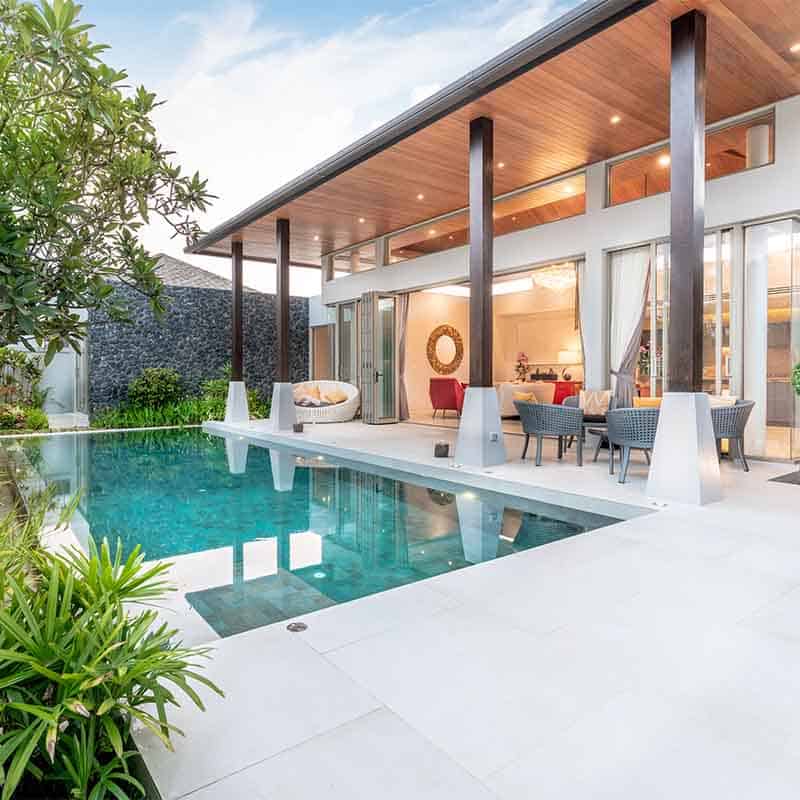 Proudly Serving Sunshine Coast
The Sunshine Coast is a peri-urban area and the third most populated area in the Australian state of Queensland. The region includes several lakes such as Lake Cootharaba and Lake Weyba. Ewen Maddock Dam, Wappa Dam and Baroon Pocket Dam have been built in the area for water storage purposes. The Sunshine Coast is a major centre for tourism, attracting more than 3.2 million visitors a year. There are significant attractions on the Sunshine Coast, such as Steve Irwin's Australia Zoo, UnderWater World Marine Park, Aussie World with the Ettamogah Pub, the Ginger Factory, the Big Pineapple and the Eumundi Markets. Sports tourism is also supported by several annual sporting events such as the Mooloolaba Triathlon, Noosa Triathlon and Sunshine Coast Marathon. The Sunshine Coast is home to more individual national parks than any other region in Queensland. Mount Beerwah is part of the Glass House Mountains National Park and the natural biodiversity of this area has been protected by five separate parks in both coastal and inland regions, including Mapleton Falls National Park, Kondalilla National Park, The Glass House Mountains National Park, Noosa National Park, and the Great Sandy National Park. My Pool Builders has become the leading pool builders and installers on the Sunshine Coast. We also service other surrounding suburbs including Chermside, Aspley, and Brendale.
What Our Customers Are Saying
My Pool Builders were absolutely awesome to work with from start to finish. They helped with the initial design of our new pool all they way to actually building it for us. We couldn't be happier with the end result.
If you want a pool that makes you feel like you're at a luxury hotel, call My Pool Builders! Our new pool built by these guys is just great, really recommend them.
Our new pool is everything I wanted. I didn't have any exact ideas going into this, but the team at My Pool Builders helped with every step from design to installation.
Need a Custom Pool Designed in Sunshine Coast?
You are at the right place! Each custom pool construction project is overlooked by our most experienced designers and pool contractors to ensure that the end product is a direct reflection of our company's standards and your imagination. We only deal with certified and trusted professionals for any pool project, in order to maintain our quality standards. Our number one priority is customer satisfaction- nothing else.
Luxurious Pools Designed For You