#1 Pool Installation Noosa
Installing spectacular in-ground swimming pools in Noosa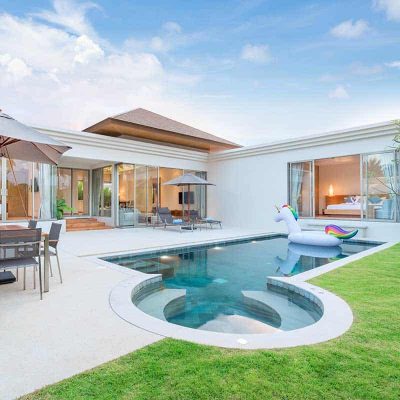 Our team of designers and technicians can amp up your plain old backyard pool and completely transform it according to your requirements. From conception to drafting and finalisation, we will follow your lead and work towards your ideal pool.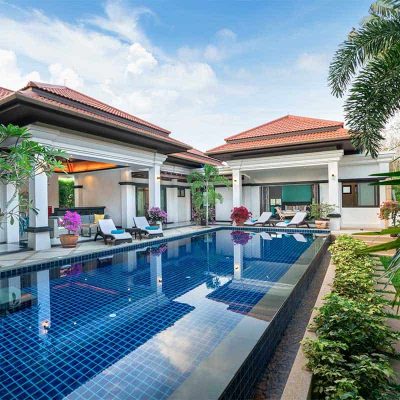 When it comes to custom pools, we are here to construct them for you. With our latest technology and skilled team, you can expect quality workmanship and a completed project that will be an absolute head-turner for years to come.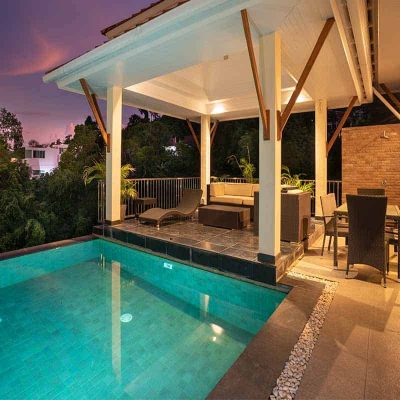 Get quality, on-time and budget friendly installations and repairs done from us and keep your pools running in their optimal condition- just the way they are supposed to. With our certified and licensed professionals on the job, you won't have to worry about a thing.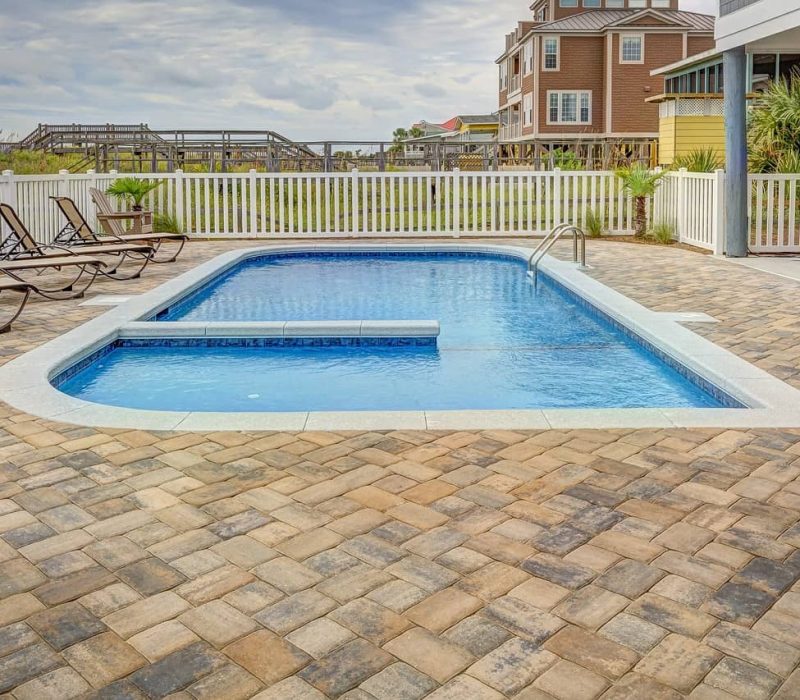 High-Quality Installation, Affordable Pools, and Customised Pool Installations For You in Noosa
Picture this. It's a blistering 29 degrees, you've got a couple of steaks on the barbie, and the stubby cooler's full. Still, the heat is oppressive. Wouldn't an infinity pool be nice right now?
At My Pool Builders, our expert pool installers are here to help. High-quality, timely, customisable, and budget-friendly pools are our specialty. For more than a decade, we've worked hard to make pools a luxury everyone can afford. Whether you're looking for a concrete pool, rectangular pool, a fibreglass pool, or an infinity pool, we have the quality materials and knowledgeable pool installers on staff to meet your needs in Noosa.
Decades of Pool Experience
Stunning Design and Expert Pool Installers
With a nearly limitless pallet of materials, colours, and designs to choose from, at My Pool Builders, we are committed to quality pools every step of the way. Whether you have a clear idea of what you'd like your backyard retreat to look like or you need some inspiration, we're here to help. From conceptualisation to design, to construction, we'll work with you to ensure the job's done right the first time. What's more, if you already have a pool that needs TLC, we'd be happy to help there too.
Fibreglass Pool Installation
Are you interested in installing a Noosa pool but not so excited about the upkeep? A fibreglass pool could be the perfect fit for your home. Naturally resistant to black algae, fibreglass pools are:
Durable
Cost-effective
Lower maintenance
Customisable
Environmentally-friendly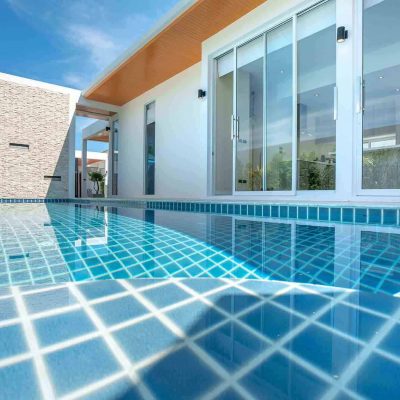 Based in Australia, we are a swimming pool construction company that has been helping locals in Noosa build beautiful pools for well above a decade. From concept design to final construction, our pool technicians will give your dreamy oasis the ultimate physical form. Our premium services include working on customised pool designs, diving into pool constructions and dealing with pool renovations in the most efficient manner possible with you in Noosa. Since the very beginning, we have made sure to bring functionality, durability and affordability all under one roof for our customers and their pool dreams. From designing to installing, you can rely on us every step of the way towards to pool of your dreams. With our pool builders by your side, you won't have to compromise on the quality, no matter how big or small your pool is. Your hunt for the best pool company in Noosa ends here!
At My Pool Builders, this is our promise to you. Customer satisfaction is our top priority every time. With our industry-leading expert pool installers and our top-of-the-line materials, we look forward to serving you with the best pool installations in Noosa. What are you waiting for? Let us help you design a pool that complements your life. Whether you're looking for a traditional, concrete Roman pool or a fibreglass figure eight, our expert team is here to install the best pool for your backyard oasis.
Why Are Fibreglass Pools More customisable and Durable?
From an aesthetic standpoint, fibreglass configurations are limited only by your imagination. From built-in steps and seats to a full pallet of colours, we can work with you to design and install the Noosa pool of your dreams.
Fibreglass pools are also relatively durable. Unless the shell sustains severe impact damage, repairs can be made quickly and efficiently. Also, as a bonus, fibreglass pools can be installed quickly by our expert team. Usually, the fibreglass shells are made off-site, so they can be installed very quickly.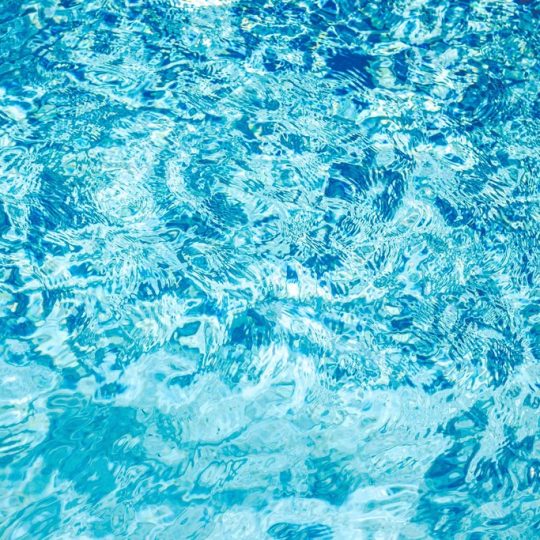 Noosa is a coastal town and suburb of the Shire of Noosa on the Sunshine Coast, Queensland, Australia. It is located approximately 136 kilometres north of Brisbane, the state's capital. The Noosa River forms one boundary of the town, the headlands of the Noosa National Park another. Nearby are the suburbs of Tewantin and Noosa Junction, which create a continuous urban area at the northern end of the Sunshine Coast. Noosa Heads hosts a population of koalas, which are often seen in and around Noosa National Park. Noosa Lions Park is an open, grassed area which is used as a staging area for several large community events including the Noosa Triathlon, Noosa Food and Wine Festival, Noosa Winter Festival and Noosa Classic Car Show. To overcome severe beach erosion at Noosa's main beach a sand pumping system has been built. It operates when necessary during off peak hours, supplying sand via a pipeline built underneath the boardwalk. The main attraction in Noosa Heads' is its beautiful beaches. Its main beach and its small bays around the headland are common surfing locations which are known on world surfing circuits. One of its major surfing contests is the Noosa Festival of Surfing which attracts large numbers of longboarders to the area. My Pool Builders has become the leading pool builders and installers in Noosa.
What Our Customers Are Saying
My Pool Builders did a fantastic job on my new pool. They came and installed our new pool within the time frame they gave us from the start, and it looks great!
If you're looking for a team of professionals for your pool installation, these guys are the ones to call. I've already recommended them to my friends who are also thinking about a new pool this summer. Best decision I've made was going with My Pool Builders. Thanks guys!
From the first call, to the pool installation, to a check in afterwards, we were happy with everything about the service My Pool Builders gave us. They did a great job on our new pool!
Need a Custom Pool Installed in Noosa?
If you already have a pool, we can still help. With high-quality materials and an expert team with more than a decade in the industry, rest assured that your pool renovation will be done right. At the end of the day, our goal is pretty straightforward: customer satisfaction each and every time. If you'd like to learn more, contact us today.
Luxurious Pools Designed For You